Our History
Russell Associates was started in 1980 by William Russell and Jeanne Doheny. What began with two people in a two room office building has grown into a formidable, high tech company that brings solutions to meet the needs of small business and large corporations.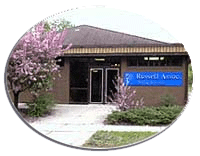 With the inception of the first authoring tools, the Company designed and programmed some of the first computer based interactive training (CBIT) programs. Russell Associates had the foresight to recognize CBIT as the training delivery system of the future that would have long-term staying power. Russell Associates stayed on the cutting edge of development and as the market for CBIT matured, the Company was ahead of the game. CBIT became the focus of the business.
As the business matured, additional and complimentary products and services were added, including in-house voice recording, video services, translation capabilities, expanded writing services and creative design and complex animation.
In 2008, the Company was sold to Jerry and Dean Van Oort. Jerry had been the Vice President of Sales and Marketing for Russell Associates prior to the sale. Today, he is the president and CEO of the company and oversees the sales and marketing efforts, in addition to other responsibilities. Dean supports the business as a silent partner.
The Company continues to expand its products and services and now offers a Learning Management System (LMS) called intRAtrain™, which is especially designed for small to mid-sized companies. Even though it includes many of the features of much larger systems, Russell Associates' intRAtrain™ is specifically built to be easy to navigate and use, and equally important, it is affordable. Other products include a library of safety training (SafeTrain™), which is OSHA compliant and available in Spanish as well as English. TotalTrain™ is a library of over 3000 business and professional courses applicable to all employees and management personnel. All courses are available through intRAtrain™ or adaptable to other learning management systems.
Additional Russell Associates products and services include performance competency assessment and individual growth plans, planning and implementation, and an electronic safety inspection and observation system called "inspectiTRAC™".
Russell Associates continues to grow as we expand our products and services by providing innovative, creative, and effective solutions to meet client needs.